There is a video going viral on social media in which freedom fighter and politician, Kennedy Ohene Agyepong has alleged that personnel of the Ghana Police Service already know the murderer of ace private Investigator, Ahmed Hussein-Suale.
He named the murderer as "Ansu Gyeabour" and wondered why the police had not been able to arrest him by now from his hideout in Kumasi to clear the air.
"I cannot continue to endure this embarrasment when the police know the killer", he fumed
Mr Agyepong who is also Member of Parliament (MP) for Assin Central engaged in war of words with ace investigative Journalist, Anas Aremeyaw Anas and his members of the Tiger Eye PI, a private investigative firm in Ghana in 2018. Read Anas has acquired wealth through blackmail; I'll expose him – Ken Agyapong (ghanaweb.com)
While Mr Agyepong accused Anas as guilty as those he exposes in his investigative works, Anas and his team on the other hand had denied any wrong doing but Mr Agyepong at a certain point released pictures of Anas who has been disguising himself and that also of Hussein-Suale to help the public know his identity for aiding Anas in blackmaling people under the pretext of investigative journalism.
It is not clear whether Hussein-Suale was a journalist or not, but he had been part of the Tiger Eye PI until his demise on January 16, 2019 Murder in Accra: The life and death of Ahmed Hussein-Suale
Since his demise, Anas and his cronies had subsequently accused Mr Agyepong as number one suspect but Mr Agyepong has denied the accusation until he was heard talking about the killer of Hussein-Suale in the video.Read Ken Agyapong: 'I Didn't Kill Ahmed Hussein-Suale' (modernghana.com)Also read Ahmed Suale murder: We're not happy with ongoing investigations – Family – MyJoyOnline.com
Alleged Exoneration
Mr Agyepong is heard speaking in the video that some police personnel briefed him that he was exonerated after a careful investigation and that he should stay away because the murder of Hussein-Suale was found hiding in the Ashanti Region.
Mr Agyepong decries why should he stay away when Anas and co accused him of murdering his colleague to the extent of reporting him (Ken Agyepong) to Congressmen of the United States (US) where at one of his visits to the states, he was detained in Houston in November 2019.
He alleged that the police showed him the picture of some tall guy Ansu Gyeabour for a year now and further alleged that according to the police, any time they were ready to arrest the Gyeabour, he got wind of the arrest and managed to escape, suspecting some foul play.
Avoiding Humiliation
He further alleged that the police told him, they forwarded copies of forensic reports to the US and were completing their investigations but he was worried that had taken over four months since the police informed him because his "reputation is on the line" and he needed to come out with such confidential information.
"It's my reputation on the line and I don't give a damn", Ken Agyepong disgusted.
He said being accused by "Anas the robber and murderer" as being responsible for the demise of Hussein-Suale, he (Agyepong) "cannot continue, getting that embarrassment, humiliation, accusation when they know the killer".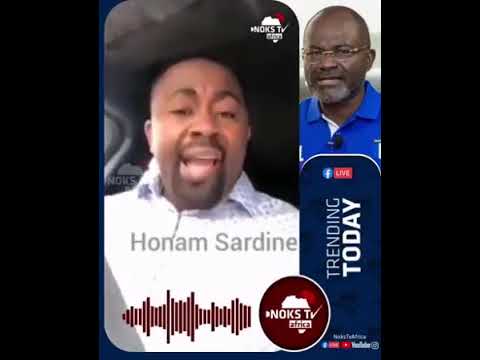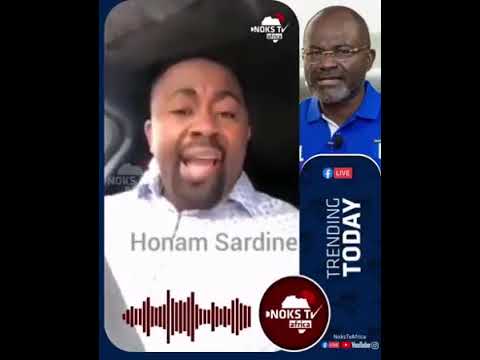 By News Desk Report