The death of a 16-year-old female student at Barkoniaba in the Sunyani East Municipality of the Bono Region has left the whole region into a state of shock and mourning.
It is not clear whether the girl is in junior high school or senior high school as there have been conflicting media reports – while some claim she was student at SHS, others claim she was in the JHS.
The Bono Regional Police Command has however, begun investigations into the suicide to bring the realities to the fore.
The mortal remains of the girl have been retrieved from the scene where she hanged herself and deposited at the morgue of the Sunyani Regional Hospital.
Ghanacrimereport.com gathered that there were earlier media reports that claimed the deceased hanged herself in dining hall of some SHS at Barkoniaba, as these are unconfirmed reports.
Also there were some reports that the girl reported to her mother that one boy whose love proposal she turned down, threatened to deal with her, and many are also pointing accusing fingers to the said boy, which are all unconfirmed reports being investigated by the police.
The bereaved family members are now collaborating with the police to unravel the mysteries surrounding the suicide.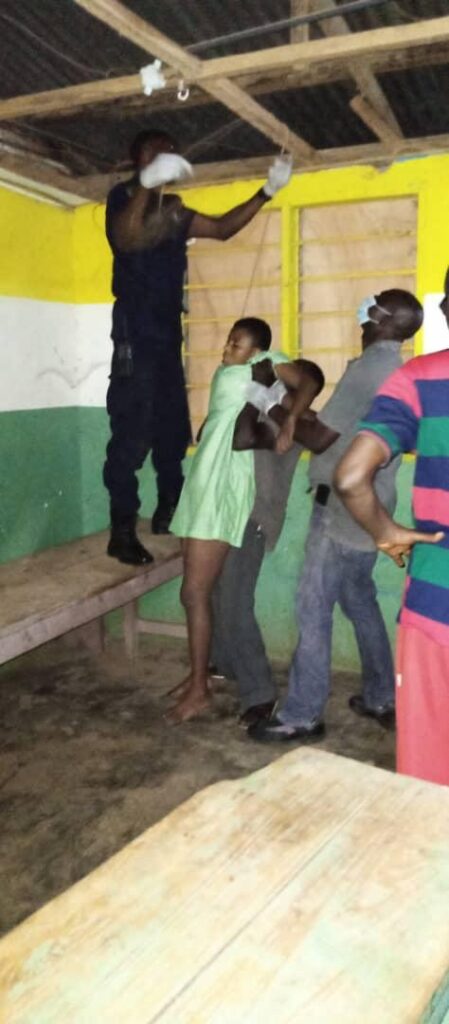 By Ebenezer Owusu Ansah